Today, more than any other enterprise technology, ERP systems contribute directly to an organization's business operations performance. Global organizations worldwide are realizing the benefits of partnering with best-of-breed vendors for their ERP needs. In an era of increased economic pressures, organizations that have implemented enterprise solutions are looking for novel means to leverage their IT investments to create tangible value.
By outsourcing and partnering with a large organization capable of meeting its various IT needs, right from process outsourcing to architecture consulting, they are able to enjoy the following benefits:
Ease of vendor management - Single vendor
Superior customer service
Access to specialist expertise
Tremendous cost advantage
This in turn allows organizations to enjoy compelling competitive advantage in their respective markets. Heads of IT, especially those who manage large enterprise solutions
SAP Services
Lilax Technologies's primary focus is end-to-end SAP services for major industry segments such as Banking and Financial services, Manufacturing & others. Lilax Technologies helps enterprises leverage SAP Solutions to efficiently manage enterprise resource planning (ERP), proactively handle supply chain management (SCM) and build sales and marketing efficiency through customer relationship management (CRM).
Our technical consultants are experienced in all types of ABAP/4 development including interfaces, conversions, interactive reports, dialog modules, user exits, and function modules including BAPIs and RFCs.
Our functional consultants are experienced in implementing FI/CO, HR, SD, and MM/PP modules.
Our implementation experience spans many industries including Consumer Products, Utilities, High Tech, Retail, Healthcare, Pharmaceuticals and the Public Sector.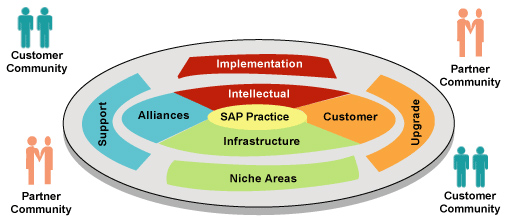 Oracle Services
Many companies are utilizing Oracle Applications and Oracle Databases to increase efficiencies and improve performance. Lilax Technologies can help ensure that customers receive the maximum benefit from their Oracle products.
Our technical consultants are highly experienced in installing applications and tuning databases. They are experienced in custom development and custom reporting using SQL and other Oracle solutions.
Our functional consultants are experienced in implementing the full E-Business Suite of Oracle applications. Many gained experience as users of the applications and have the business experience needed to fully understand your business needs. They use proven implementation methodologies and industry best practices to ensure a successful implementation.
Our implementation experience spans many industries including Manufacturing, Retail, Healthcare, Insurance and various Service industries.
PeopleSoft Services
Lilax Technologies's offer a range on PeopleSoft HCM, FSCM, CRM and EPM solutions. Lilax Technologies is staffed with a large number of senior managers, functional experts & technical experts who bring a wealth of experience in a variety of industries including Banking, Manufacturing, Airlines, Finance, Insurance and Education.
Our expertise in the PeopleSoft Financials and supply chain product provides clients the competitive edge in managing suppliers and finances. Lilax Technologies enables clients to unleash the power of its people through global Human Capital Management strategies which allows enterprises to make informed and intelligent strategic decisions.